These are some examples of

e-mails designs

and

templates 

I created for

Groupalia.com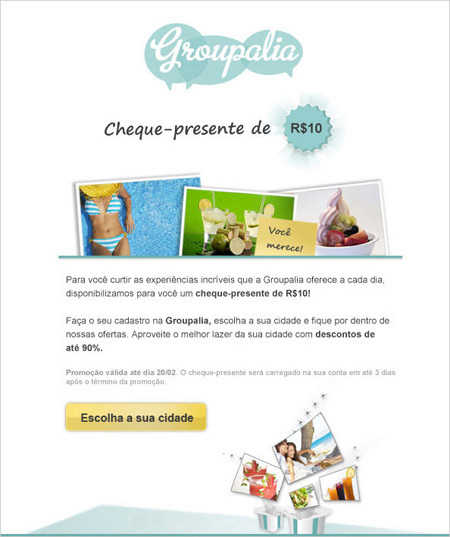 I was asked to design an

 Email Template

for all in-house corporate emails that were sent.  Each department - Helpdesk(HD), Information Technology (IT), Human Resources (RRHH) and Sales (Go's) - had a different illustration on the header to distinguish one from another. I also created a

Best Practice Guide

so each department could modify the content without changing the template.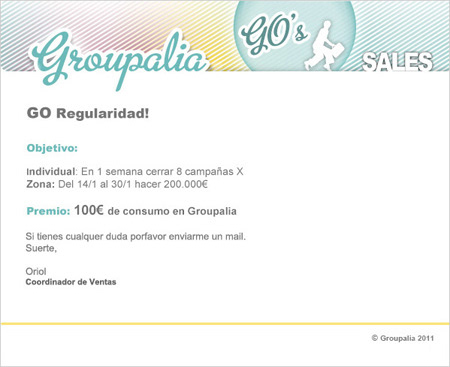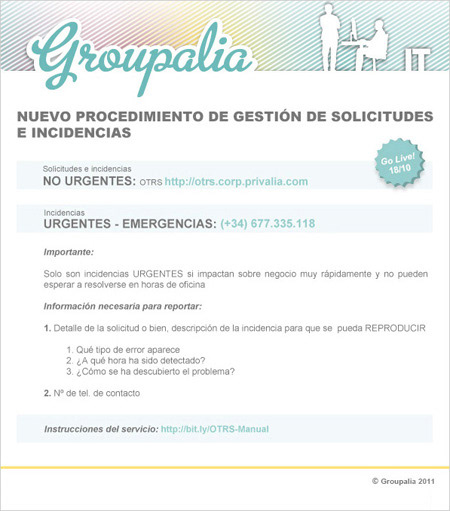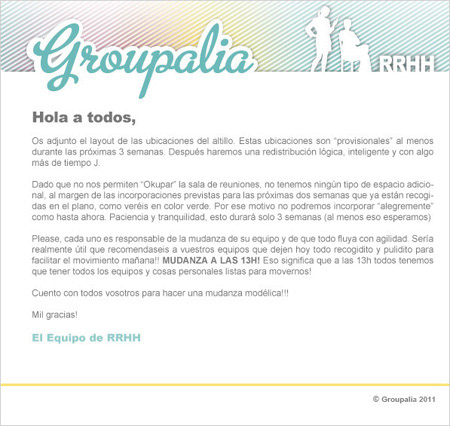 Groupalia.com

co-branded with

Privalia.com

and these are a couple of email designs I created. These emails were sent to prospective clients by Privalia's marketing team. I had use Privalia's template (including background and fonts), but represent Groupalia throughout.